What is Urbans All About?
Our Mission
The mission of Urban's is to provide a premium level of service, properly managed, with a commitment to quality and timely project completion in a courteous and friendly manner, for profit, in the U.S. construction market.
Our Values
Urban's develops positive relationships with our customers and sub trades based on quality, integrity and team work. With a respect for people and our commitment to personal accountability we will provide services to the highest standards in the industry.
Belief
We can achieve our mission through our values believing in one thing: Honesty and quality lead to overall value and customer satisfaction.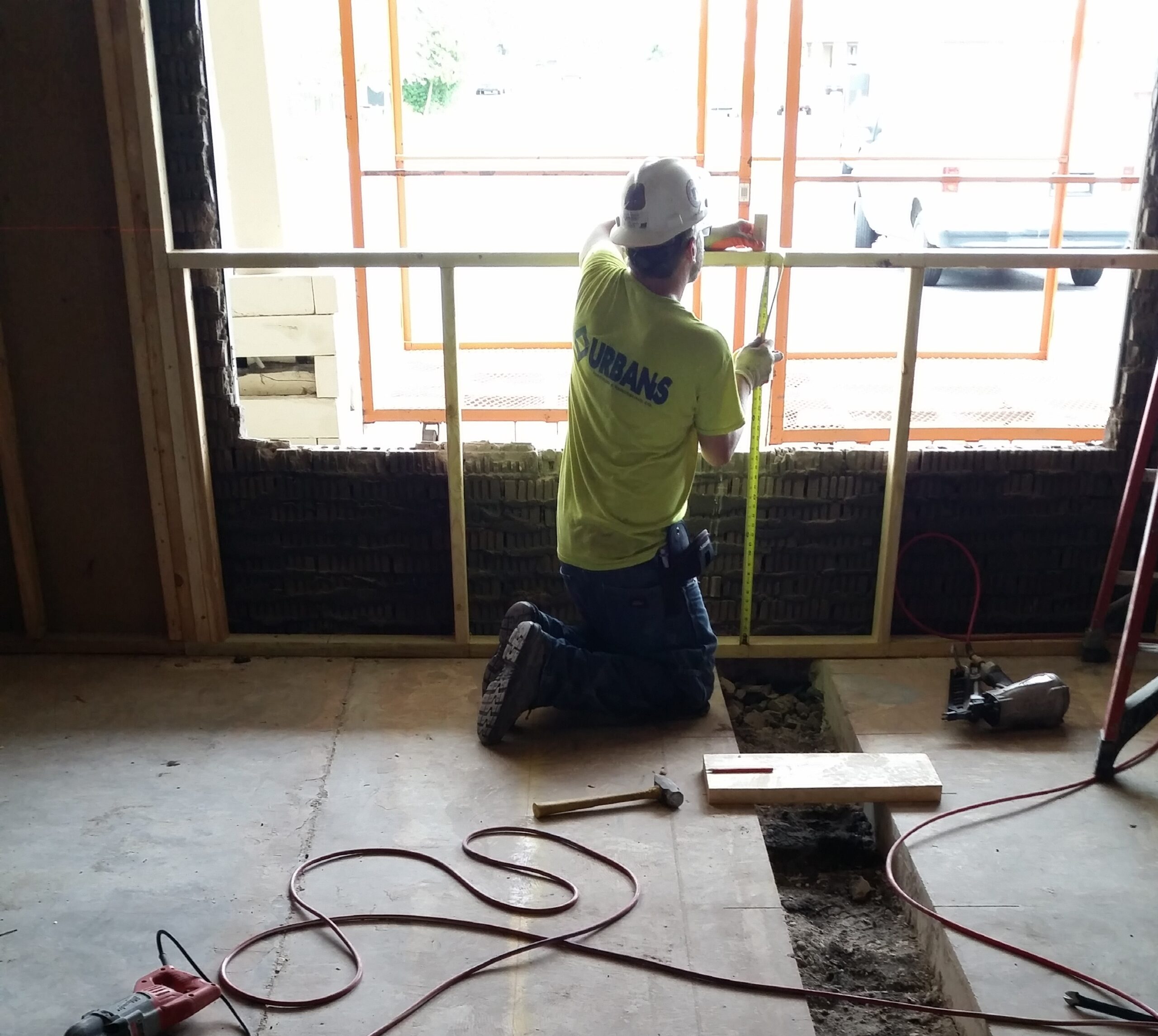 Project Management
Urban's, a family owned and operated company, has been providing high quality, on time construction services throughout the Midwest for 45 years.  When our clients are faced with the renovation of an occupied space or the construction of a new ground-up facility, our project mangers and supervisors will insure the job is completed efficiently and with the highest level of quality and safety. In addition to providing project management and estimating services, we also offer design and other pre-construction services.  Our company uses the most current virtual design and construction software to aid in delivering properly coordinated projects.
Highly Skilled Craftsmen
Along with our supervisors, our team of skilled union carpenters and craftsmen are trained and experienced working in – and around – sensitive occupied areas. Our presence in the medical and clinical fields has allowed us to key in on infectious disease control (ICRA) and the impact construction can have on patient care.  They understand the need to have occupied renovation areas completed quickly and safely with minimum disruption. They accomplish this while maintaining our highest quality standards.
For decades Urban's has been trusted to successfully execute projects in many hospitals, Universities, clinics, corporate facilities and retail spaces. The University of Michigan medical facilities, Davita dialysis clinics nationwide as well as school systems all over the state of Michigan are just a few. Our ability to self-perform carpentry, millwork, and all aspects of general construction is what brings clients back to Urbans again and again. Our commitment to providing timely service has allowed us to partner with many entities, large and small, with service contracts. This allows easy, hassle free billing and project completion to keep your facilities maintained and operating properly.
Operable Walls- Sales and Service
In addition to our general contracting and Custom Millwork fabrication abilities, Urbans also has factory trained and certified technicians to service and install Moderco Operable Wall partitions. We service ALL brands of operable walls. This includes but is not limited to Modernfold, Hufcor, Panel Fold and Hawa.
Moderco is the third largest, fastest growing operable wall producer in North America. Moderco has the most state-of-the-art plants in the industry. These state of the art manufacturing techniques lead to tighter tolerances, higher quality and life long consistent smooth operation. Moderco is the number one choice for clients seeking quality and performance at a reasonable price.
Custom Cabinet and Millwork Fabrication
With the use of our in-house Cabinet/Mill shop, we have the ability to manufacture/design and engineer custom cabinetry and casework.  Performing this work in-house gives us the unique opportunity to strictly control the quality, scheduling, engineering and ease of mid-project alterations to any project. Last minute requests can also be processed quickly without causing project delays. On-time, safe, quality construction is the driving idea behind Urbans mission.